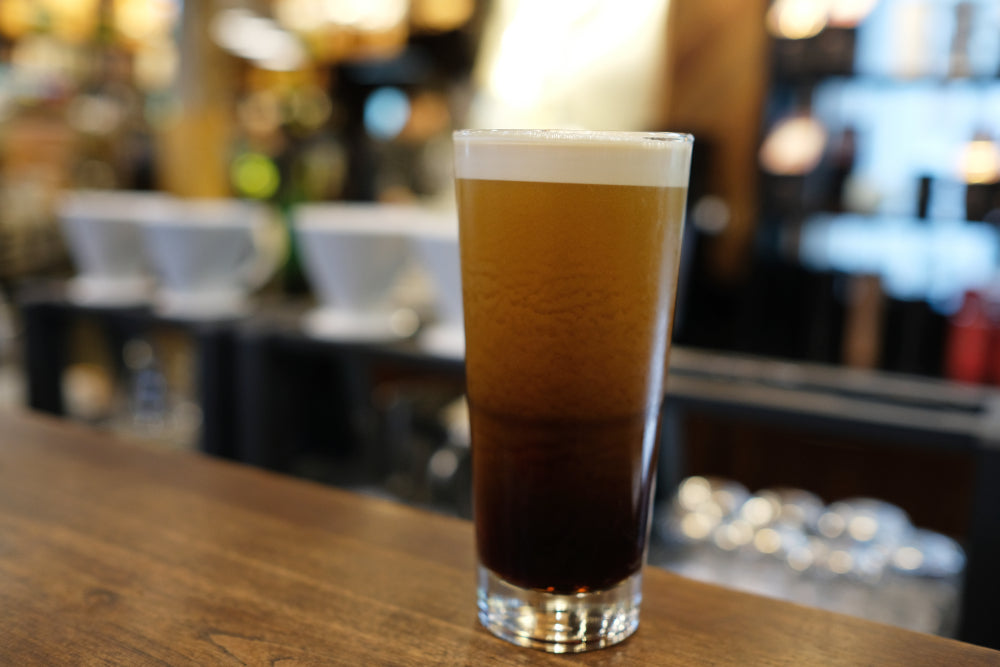 Calling all coffee enthusiasts and business owners! The Orlando Coffee Fest is just around the corner, and it promises to be an event like no other. Coffee lovers and industry professionals alike will gather to celebrate their shared passion for all things caffeinated. Among the many exhibitors attending this exciting event, Enhanced Beverage Solutions is sure to stand out. They will be highlighting their innovative products, including WatNitro - countertop nitro dispenser, WatWater – countertop sparkling water dispenser, and Custom Draft Pipe, which are tailor-made for specialty coffee stores, chain stores, convenience stores, and business owners looking to elevate their beverage menu.
The Orlando Coffee Fest
The Orlando Coffee Fest is a hub of caffeinated creativity and community, offering a unique platform for coffee aficionados to come together, exchange ideas, and celebrate their love for coffee. The event features a diverse array of coffee-related activities, including barista competitions, educational workshops, live demonstrations, and of course, a wide range of coffee products and equipment on display. This year's fest promises to be one for the books, and Enhanced Beverage Solutions is thrilled to be part of it.
Enhanced Beverage Solutions: Pioneers in Specialty Coffee Equipment
Enhanced Beverage Solutions, a leading name in the specialty coffee industry, has garnered a well-deserved reputation for pushing the boundaries of nitro cold brew equipment and beverage infusion innovation. They understand the nuances and demands of the coffee business better than most, and their products elevate the customer experience while improving the operational efficiency behind the bar. Let's take a closer look at what they have in store for the Orlando Coffee Fest attendees.
WatNitro: Nitro Cold Brew at its Best
WatNitro is set to revolutionize the way nitro cold brew is served and enjoyed. This countertop nitro cold brew dispenser is designed to infuse your beverage with nitrogen, resulting in a creamy, cascading experience that is sure to impress both customers and baristas. It is a game-changer for coffee shop owners as it simplifies the nitro infusion process, eliminates the need for external gas tanks and dispenses 20 L/H. 
WatWater: Turn Tap Water into Profits
Meet the needs of today's beverage customer by expanding your menu with on-trend sparkling water-based drinks. Made to Order energy drinks, refreshers, Italian sodas are just a few sparkling water-based drinks on today's menus. Producing on demand eliminates the hassle of ordering, delivery, and storage of bottled sparking water. The best part is producing these drinks using the technology from Enhanced Beverage Solutions will significantly increase your profit margins. Our smaller bubble size allows the flavor to flow forward and improves your customers' overall satisfaction.
Custom Draft Pipe: Tailored to Perfection
One size does not fit all when it comes to nitro infusion equipment. Enhanced Beverage Solutions recognizes this and offers a Custom Draft Pipe service, allowing coffee shop owners to design their own draft systems to match their unique environment and personal style. Our Nitro Infuser Point of Dispense is built into the Customer Draft Pipe and eliminates the challenges associated with long draw systems. This level of customization empowers coffee businesses to stand out in a competitive market and serve the best coffee possible.
Visit Enhanced Beverage Solutions at the Orlando Coffee Fest
If you are a coffee shop owner, a barista, or simply a coffee enthusiast, the Orlando Coffee Fest is an event you will not want to miss. It is the perfect opportunity to explore the latest trends in the coffee industry, meet like-minded individuals, and discover innovative coffee equipment.
Be sure to visit Enhanced Beverage Solutions at booth 939 to experience WatNitro, WatWater, and Custom Draft Pipe firsthand. While you are there, you will have an opportunity to win a free Nitro Infuser AGM. Their friendly and knowledgeable team will be on hand to answer your questions and discuss how these products can elevate your coffee business.
Conclusion
The Orlando Coffee Fest is a coffee lover's dream, and Enhanced Beverage Solutions is all set to steal the show with their innovative coffee equipment. Whether you are a coffee shop owner looking to enhance your offerings or a coffee enthusiast eager to explore the latest in coffee tech, this event is the place to be. So, mark your calendar, grab your tickets, and get ready to dive into the world of coffee excellence with Enhanced Beverage Solutions at the Orlando Coffee Fest!