The Nitro Infuser
Using the strategic technology of a multi-stage infusion process, the Nitro Infuser empowers kegerators to turn a flat keg of beverage to nitro-infused instantly.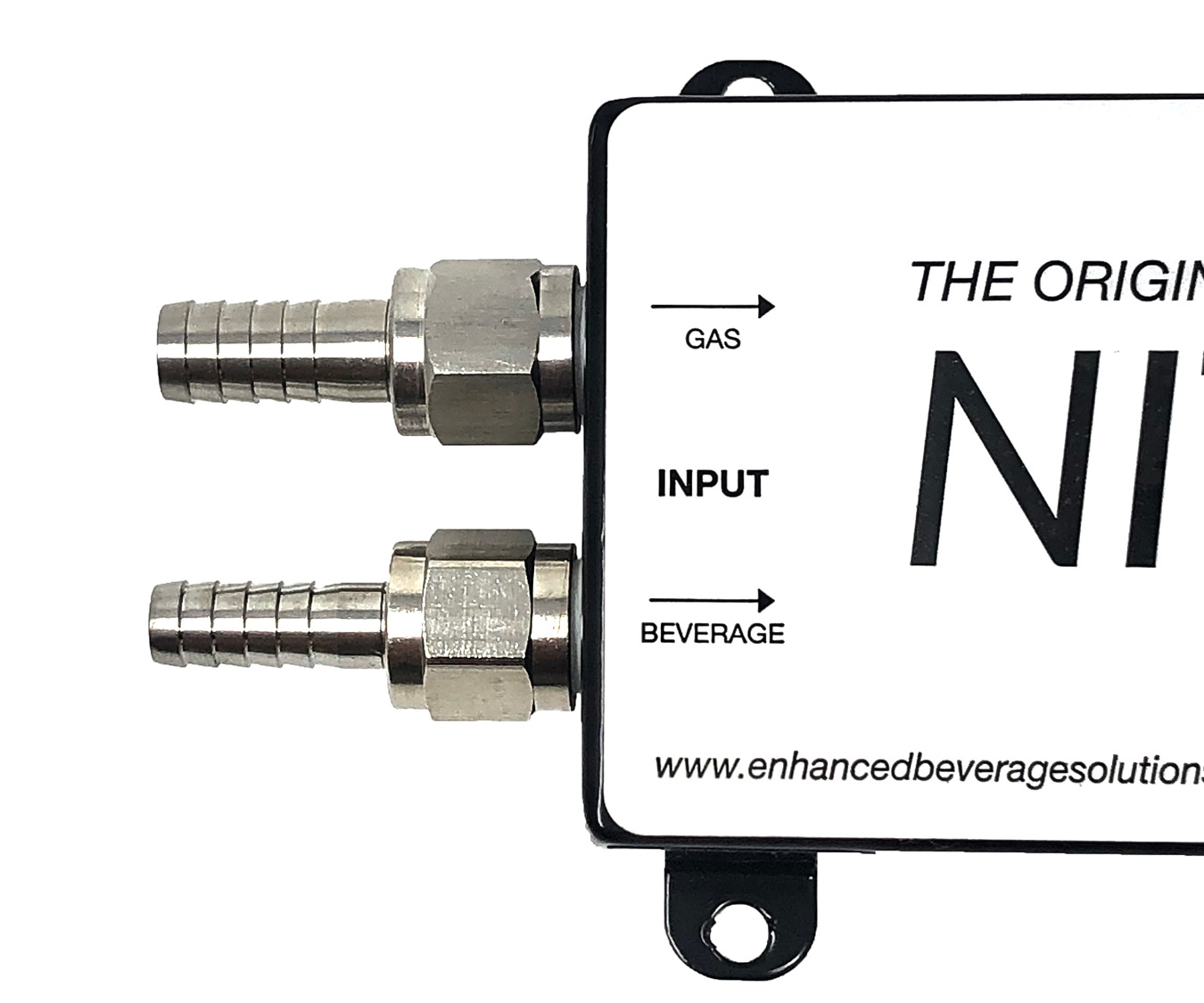 Operational Advantages
On-Demand Infusion

No more pre-charging kegs

No more shaking the keg

Infusion happens instantly

Nitrogen Control System (NCS)

Provides precision to infusion

Allows customization of nitrogen infusion

Ability to lock ideal infusion

Multi-Vortex Infusion Chambers

Adjustable to 25+% nitrogen infusion

Infuses 100% Pure, Food-Grade Nitrogen

Opposed to compressed air from countertop system

The only way to achieve the perfect nitro cold brew

See the what makes a perfect nitro cold brew here

Industrial-Grade Design

Steel enclosure

Powder-coated finish for durability

Internal cavity potted for strength & security

Compatible With Any Standard Draft System

Quickly Installs Between Keg & Tap

No Additional Cleaning

System cleans and sanitizes when you flush your tap lines

Pour Still and Nitro-Infused Beverages From The Same Keg

User-friendly and Adaptable to Customer Self-Serve Environments
Product Specifications
NSF-Certified Component

Does not negate kegerator NSF certification

Draft Industry Standard Fittings

1/4" beverage fittings

Brewer's grade 304 stainless steel

Standard operation 28 PSI (rated to 90 PSI)

Dimensions:

Single: L 8.5" x W 1" x H 2.25"

Dual: L 8.5" x W 1" x H 4"

Multiple Embedded Check Valves

Prevents back flow of gas and beverage

No Internal Moving Parts

Can pass solids

Find beverage inspiration here.

Nothing to wear out

Made in U.S.A.

All components are produced in U.S.A.

Hand-assembled in Minneapolis, MN


Available in a Single and a Dual

Installation Information
Installation videos and instructions can be found here.
The Nitro Infuser
—Dual—
All the benefits of the Nitro Infuser, double the possibilities.